The Beneficent mission began in Waterloo with university students and recent graduates who witnessed the need for debt relief in their own social circles – students, peers, and friends who were entrenched in debt with no reprieve. After highly successful crowdfunding attempts to raise funds to indebted students, and the realization that many more are indebted, this group of students and graduates realized that debt relief should be a communal affair to strengthen community ties and avoid interest. Thus, Beneficent took shape as a non-profit organization in Canada. Our goal is to become registered as a charitable organization by the end of 2018.
At Beneficent, we envision a world in which people are able to seek out financing options that are rooted in empowerment.
At Beneficent, we are dedicated to providing interest-free financing to community members suffering from short-term high interest-bearing debt, and educational tools to empower them to achieve and maintain economic self-reliance.
The Beneficent Team
With a keen interest in economic justice and a professional background in economics, accounting & finance, I started Beneficent with some friends to help those close to us. It has since morphed into to a passion project that I hope will give back to the community and help many more back onto their feet for years to come. In my free time, I enjoy frolicking in the outdoors, reading, and pretending to be Batman.
I graduated in 2011 with a B.COMM from the University of Guelph in Accounting, Finance & Economics. As a Senior Fund Accountant for one of the largest financial institutions, I enjoy preparing financial reporting packages for hedge funds and other alternative investments. My long-term career goal is to start my own financial advisory firm and teach part-time. I am an advocate for social and economic change which empowers citizens to live their lives to the fullest. In my spare time, I can be found embarrassing myself on a basketball court or soccer field!
"If I want to expect from people an 'extra mile,' people should trust that I would be ready to walk that 'extra mile' myself too. Such trust is built up over the years, and that specific trust is very easy to lose." – Arkadiy Dobkin
I graduated in 2014 with a degree in psychology from the University of Waterloo. Post-graduation, I struggled to find work and transition from a university lifestyle to being self-reliant economically. During my financial hardship, I was blessed enough to be a recipient of Beneficent's charity before it became the NGO it is today. I was more than happy to help my now co-founders establish an organization dedicated to helping people like me when the opportunity presented itself. The importance of community cannot be understated and I hope our initiative truly strengthens our community locally, as well as globally.
I am a Social Development Studies (Psychology and Business) graduate from the University of Waterloo with a diploma in Social Work. I have worked in customer service, communication, and finance. I currently own and run an online store dedicated to positivity. I am the happiest when I am helping/empowering people to lead the life they want. I hope to one day keep a plant alive for more than a month and possibly have a cat as a best friend.
A typical engineer. Likes interest-free financing and technology, dislikes writing bios
Always had a keen interest in helping people. Knowing that you can contribute to the society and make an impact that matters is why I am part of Beneficent. I graduated from Waterloo in Chemical Engineering and was fortunate to be enrolled in a co-op program. The placements allowed to me to travel all over Canada, experience various environments and interact with different communities. An experience that taught me to recognize similarities and celebrate differences. I enjoy being outdoors, venturing into the unknown and playing chef.
Shabna Mohideen
Media & PR
I am completing my MSc degree in Physiology & Pharmacology and hope to one day contribute to the healthcare sector through patient pain management. I joined Beneficent because of the unmet need in our society to help others repay their debts without the undue hardship caused by interest. I enjoy cafe hopping and long naps on the beach.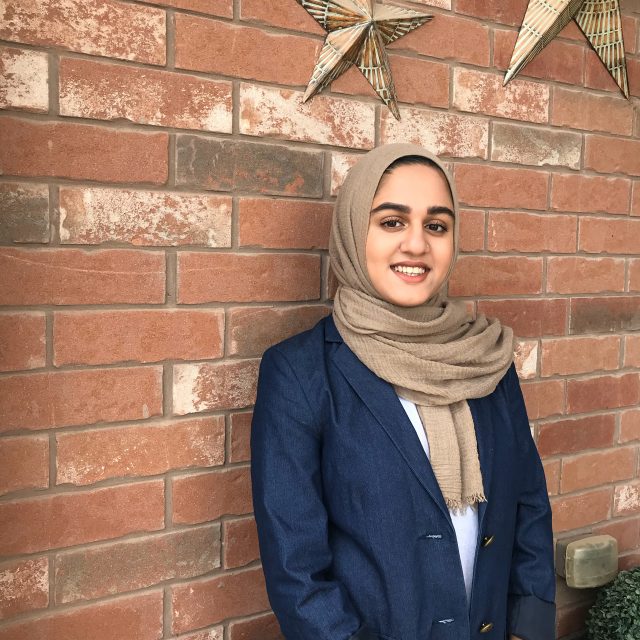 Habiba Mubashsher
Grants & funding
I am currently going into my fourth year, pursuing a BCom (majoring in Accounting) at the University of Guelph.
I am super passionate about Beneficent and the ultimate goal of the organization. I hope to make a positive impact!
The motto is, "know your worth, then add tax" 😉